Ultimate Omega 2X
SKU:
42.99
76.99
$42.99 - $76.99
Unavailable
per item

2000 mg EPA+DHA per serving


 Highest-concentration triglyceride-form omega oil


 Serving options tailored to meet a broad 
    range of nutritional needs 


 Achieves American Heart Association recommended 
    doses for heart health*


 Unmatched support for heart, brain, and 
    immune health* 


The next generation of fish oil, Ultimate Omega® 2X features our new, ultra-concentrated omega oil. In a slightly larger soft gel that delivers 1000 mg EPA+DHA, this powerful concentrate offers one or two soft gel serving options to meet a broad range of nutritional needs.

Two soft gels daily, with food, or as directed by your health care professional or pharmacist.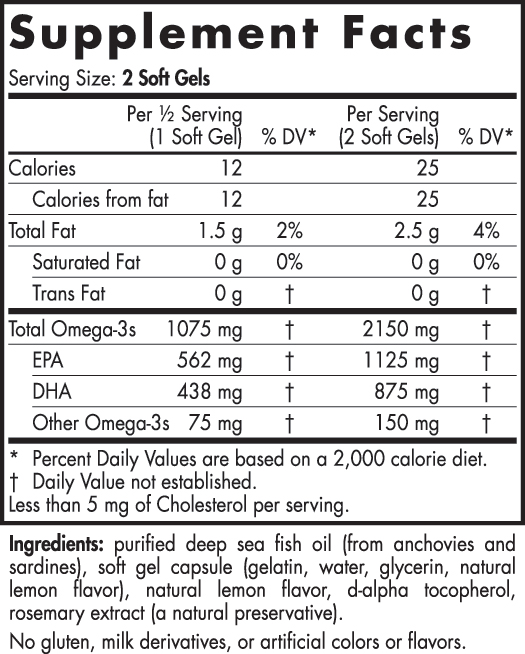 * These statements have not been evaluated by the Food and Drug Administration.
   This product is not intended to diagnose, treat, cure, or prevent any disease.